SEA, SHIPS, BIRDS
These diverse themes in Youichi's work are understood when it is known that he was born in a city linked to the sea and surrounded by nature. His interest in flora and fauna is a constant in Japanese culture and art.
Youichi is also fascinated by industrial interiors and buildings under construction, he finds them a great personality and more than a painting, he makes them a portrait.
In his works he applies vigorous brushstrokes typical of traditional Japanese calligraphy, achieving a captivating rotundity and gestuality.
Youichi Tanabe (Japan, Kumamoto, 1949) has developed a remarkable career as a painter. His trajectory includes individual exhibitions in Gallery and international Fairs in Belgium, Denmark, Switzerland, China, Russia, Japan, Holland, Portugal, Italy and Spain.
His work flows within figuration and in his most recent production, parts of his paintings approach abstraction without losing the suggestions to forms. In this way looking at a Yoichi painting becomes a search for the themes hidden behind provocative suggestions that encourage one to keep searching.
Showing an impeccable balance of composition and chromatic ranges, he executes his works with a masterful mastery of techniques with predominance of oil.
1949    Born in Kumamoto, Japan
FAIRS
2012    SHANGHAI Art Fair. China
2010    ARTGENÈVE. Geneva, Switzerland
2010    The 1st URAL Industrial Biennale. Ekaterinburg, Russia
2009    FLORENCE BIENNALE. Florence, Italy
2008    INDIA ART FAIR. New Delhi. India
2007    FLORENCE BIENNALE. Florence, Italy
2004    DEN HAAG. Holland
2004    ART SEVILLA, Spain
2003    ARTEXPO. Barcelona, Spain
2003    EXPO ARTESORIL. Portugal
2002    ARTEXPO. Barcelona, Spain
2001    ARTEXPO. Barcelona, Spain
2000    ARTEXPO. Barcelona, Spain
1999    ARTEXPO. Barcelona, Spain
1999    ART IBIZA. Spain
1997    ARTEXPO. Barcelona, Spain
1994    "JapanskeKunstrere I Europa", GL HOLTEGARD Museum, Denmark
1994    Art Santander '94, Spain
1993    Art Santander '93, Spain
1989    BIAF '89 Barcelona, Spain
1989    Interarte '89 Valencia, Spain
(…)
Complete Bio in patrons.org.es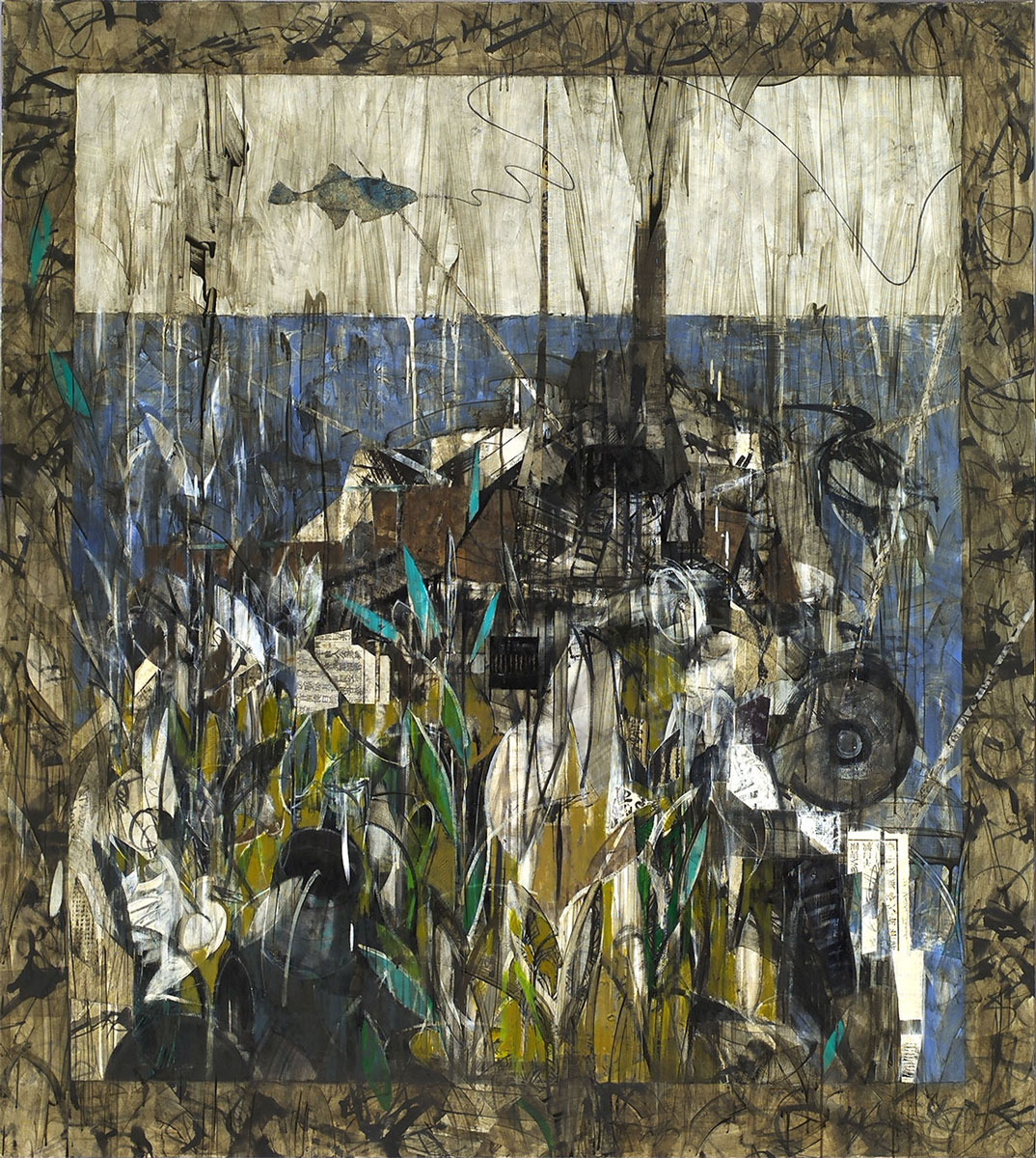 Navigation in the Rain-VII. Oil painting, 2007
162 x 146cm / 63,78 x 57,48 in.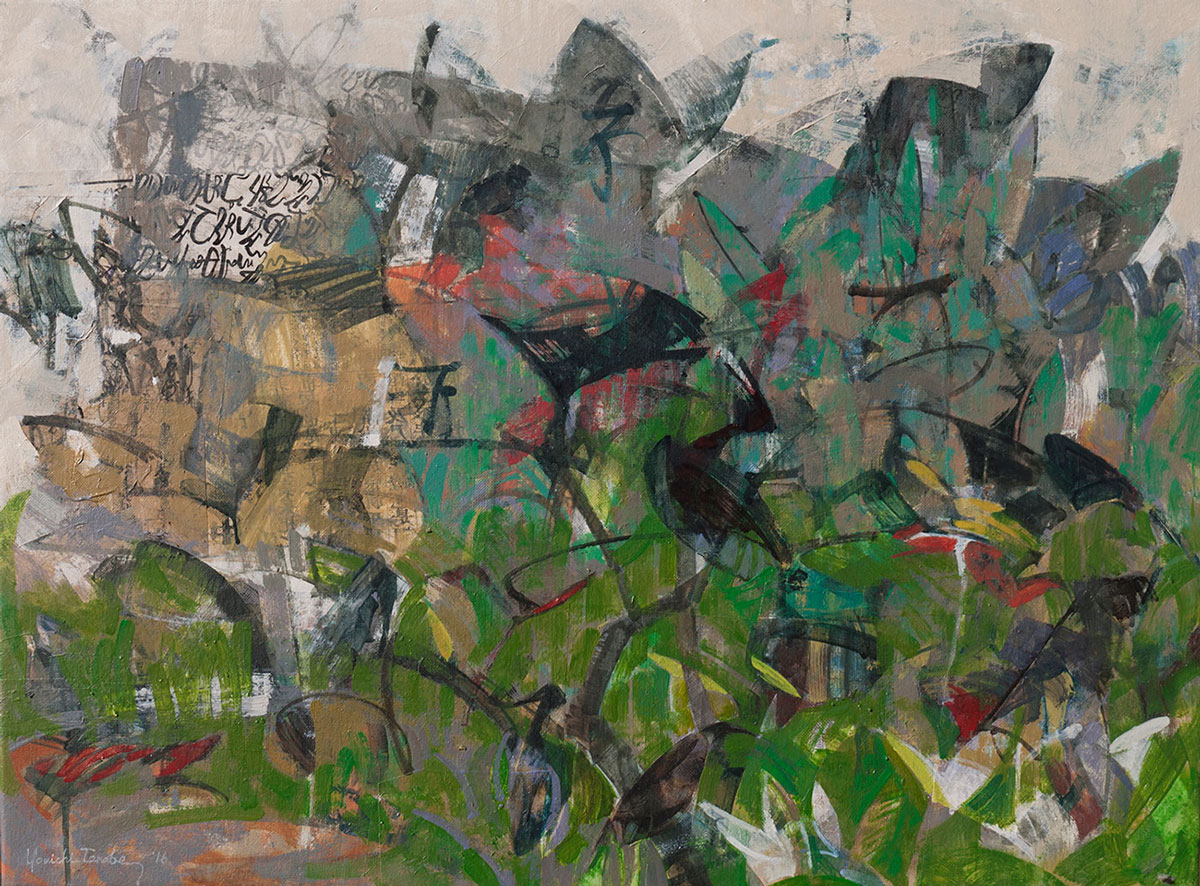 Treetop with hidden birds, Oil painting, 2016
54 x 73 cm  / 45,66 x 36,22 in.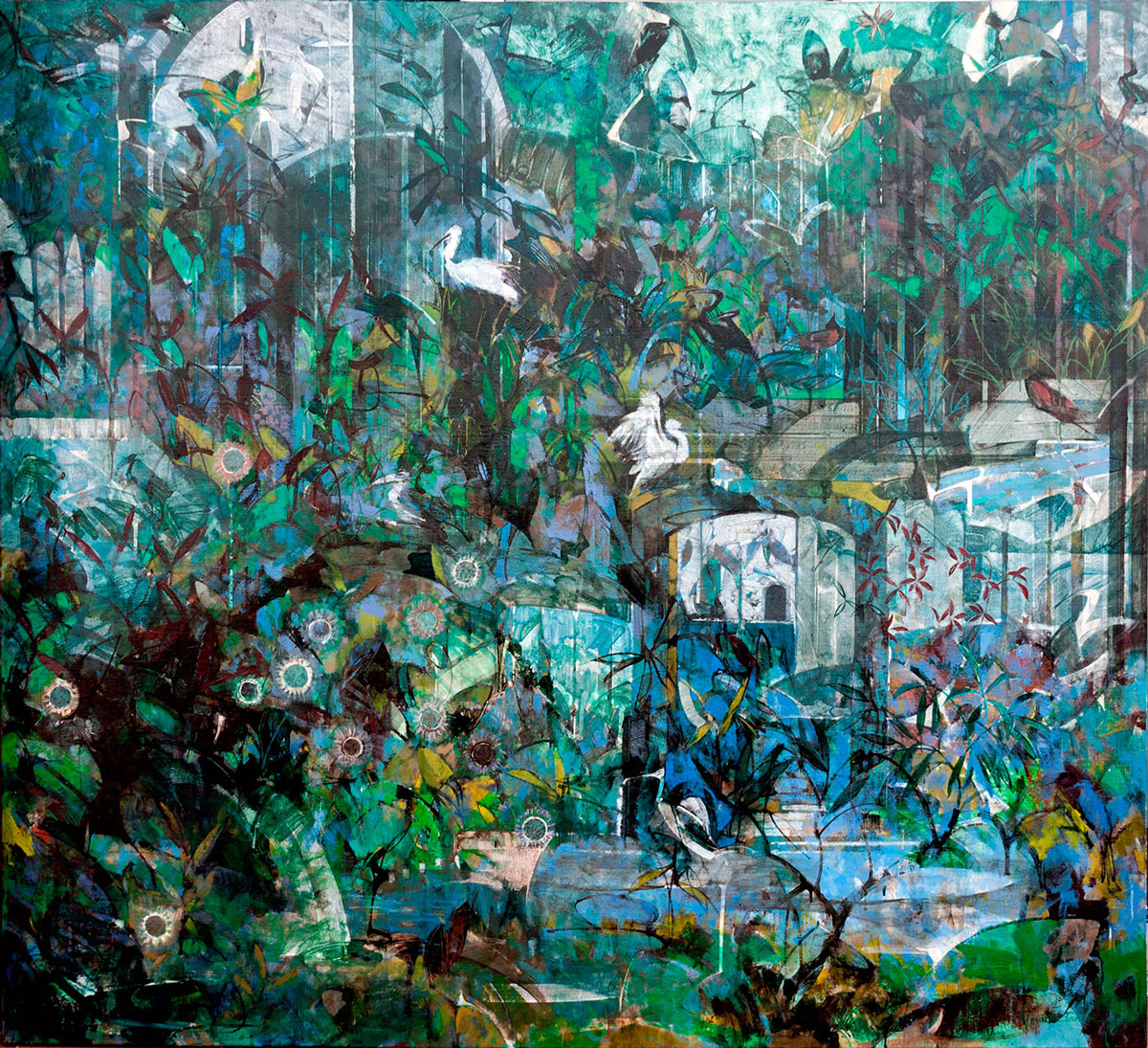 Greenhouse. Oil painting on canvas
57,48 x 57,48 in
YouichiTanabe